Daily Top 5 Global HR News – 19 October 2017
Daily Top 5 Global HR News – 19 October 2017
October 19, 2017
Comments Off

on Daily Top 5 Global HR News – 19 October 2017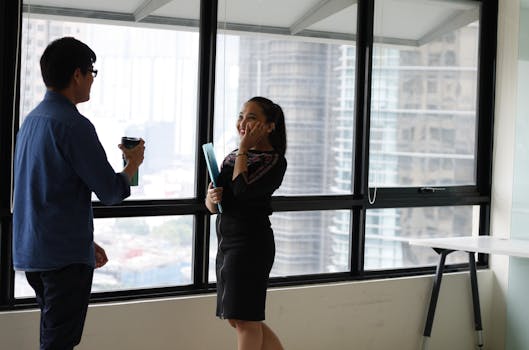 We bring together from ICube Research and published news, a summary of 5 items that are contemporary. The news is curated from more than 50 HR related websites across more than 15 countries including Singapore, USA, UK, Canada, Australia, India, Malaysia and Kenya, among others.
The Daily Digest covers the Global view of latest people practices and technology developments amongst other areas.
1. Does gender limit work opportunities?
NEW YORK (CNNMoney) – Does your gender hinder your chances to advance at work? The answer probably depends on whether you're asking a man or a woman.
Around 39 percent of women said their gender "will make it harder to get a raise, a promotion or a step ahead," according to the 2017 Women in the Workplace report, released by McKinsey & Company and LeanIn.org. In contrast, just 15 percent of men said the same. Women were also less likely to say they had equal opportunity for growth in the workplace.
2. The recruitment industry's technological revolution
Technology is revolutionising the recruitment industry in ways we could have never imagined.
Like each of the revolutions that preceded it, the Fourth Industrial Revolution will completely transform entire industries. Despite only recently being coined a 'revolution' we are already seeing the array of technologies driving this new wave of innovation make their way into a number of sectors, transforming the way in which they operate and redefining their destination.
3. THE NEW WAY COMPANIES RECRUIT ON CAMPUS
On move-in day at Michigan State University's College of Engineering, freshmen and their parents discover something surprising. Mingling among the families and faculty are teams of volunteers from major companies like General Electric and Consumers Energy, helping students move in. Even more surprising, there's a good chance the person schlepping futons up four flights of stairs is a vice president or chief engineer. That's how hard employers are working to develop relationships with students from day one.
4. Getting right talent is major HR challenge: Jaya Jacob Alexander
KOCHI: Although economists and recruitment firms are constantly warning about the shrinking job markets, the human resources professionals lament about getting the right talent. Identifying the right talent and retaining the same is the biggest challenge facing human resource professionals in the era of knowledge-driven business, says Jaya Jacob Alexander, heading the HR department in Geojit Geojit Financial Services having over three decades of experience. She says getting the right person is the most critical task. "In a process-driven business ecosystem, the knowledge-base of the individual concerned is the crucial determinant in shaping the performance. The job of the HR professional is identifying the people with that fire in their belly and nurture them," she told DC.
5. Why India needs skilled migrants who can come back one day to Make in India
The World Bank recently declared India as the world's leading receiver of remittances. Last year alone, these stood at a whopping $62.7 billion—nearly three times the size of the BPO industry in the country! India steadily holds this top spot since 2009, contributing to more than 10% of the world's remittances. While some oppose migration of workforce, often labelling it as 'brain drain', it's definitely a boon for the country. In fact, the Prime Minister's vision of Skill India and Make-in-India revolve strongly around enabling our potential workforce to be trained as per global standards—making India both the top talent-exporting country and top manufacturing hub. After all, 'skilled migrants' are any day better than 'skilled, unemployed people' at home! And they come back to 'make in India'. The
Do you like the articles? We update these trends everyday. Come back tomorrow for more interesting articles. Feel free to share them with your co-workers or friends.
(The articles above have been curated from various sources but not been edited by ICube staff)
Innovators of ICE cube , world's first technology enabled people strategy tool that partners with HR & business leaders to deliver performance through people. Free trial on our website here.